Monuments of Mosul in Danger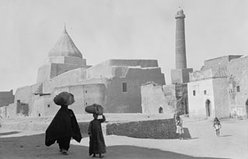 The RASHID International-associated project "Monuments of Mosul in Danger" was launched in reaction to a serious threat to the Mosul architectural sites from Daesh, who seized the town in June 2014. Since then, dozens of historical sites have been razed to the ground or severely damaged. Monuments of diverse types, such as mosques, madrasas, mausolea, graveyards, churches and monasteries have been subject to destruction. The project monitors destructive activities in Mosul by means of satellite imagery, identifies destroyed sites and has created an interactive map of destroyed monuments. It performs architectural and historical analysis on destroyed monuments by means of preserved visual, plan documentation as well as historical and recent descriptions published by Iraqi scholars. All identifiable extant historical monuments in the town will be mapped and made accessible through a complex interactive map. It also includes analysis of the ideological background of the destruction (religious edicts, rationale, historical precedences).
The Monuments of Mosul in Danger project is supported by the Czech Academy of Sciences and the Oriental Institute in Prague.
Read more about the project on the Monuments of Mosul in Danger Website
Human Rights and International Law Programme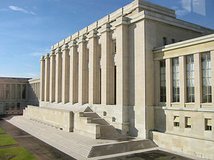 International law offers a wealth of rules governing the protection of cultural heritage in both times of war and peace. And yet, laws are ideals and aspirations that must be filled with life and enforced to become reality. The "Human Rights and International Law Programme" endeavours to take the lofty aspirations of international law and turn them into effective action on the ground. The Programme advocates for international action at the United Nations, promotes the ratification of international treaties protecting cultural heritage, works with a wide range of stakeholders to ensure the implementation of international cultural heritage law, and carries out educational activities as well as the creation of resources aimed at promoting knowledge and respect for international and national cultural heritage law.
Satellite Imagery Analysis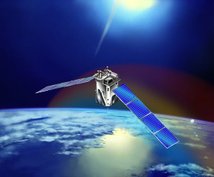 The satellite imagery analysis project carries out comparison of 1960s CORONA images with current satellite imagery in order to evaluate the extent of damage to heritage sites by a range of factors, including urban expansion, agriculture and deliberate destruction.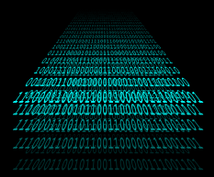 Headquarted at Ludwig-Maximilians-University of Munich this project involves the digitization of photographic slides in the collections of staff at LMU from previous archaeological projects in Iraq. We are considering broadening our effort to include other relevant university collections across Europe, North America and the Middle and Far East. RASHID International further digitizes rare information on cultural heritage and makes it available to select stakeholders.