Hatra
Inscribed on the World Heritage List in 1985

By Dr Mónica Palmero Fernández
The ancient city of Hatra is located in the Ninawa Governorate about 110 km southwest of Mosul. The city flourished under the Parthians during the 1st and 2nd centuries A.D., when it became an important religious and trading centre. It withstood repeated attacks by the Romans in A.D. 116 and 198 thanks to its imposing wall reinforced with towers along its perimeter. Later in the 2nd century A.D., Hatra became the capital of what some consider the first Arab Kingdom, located between the Roman Empire and the Parthian Empire and known as the Kingdom of Araba.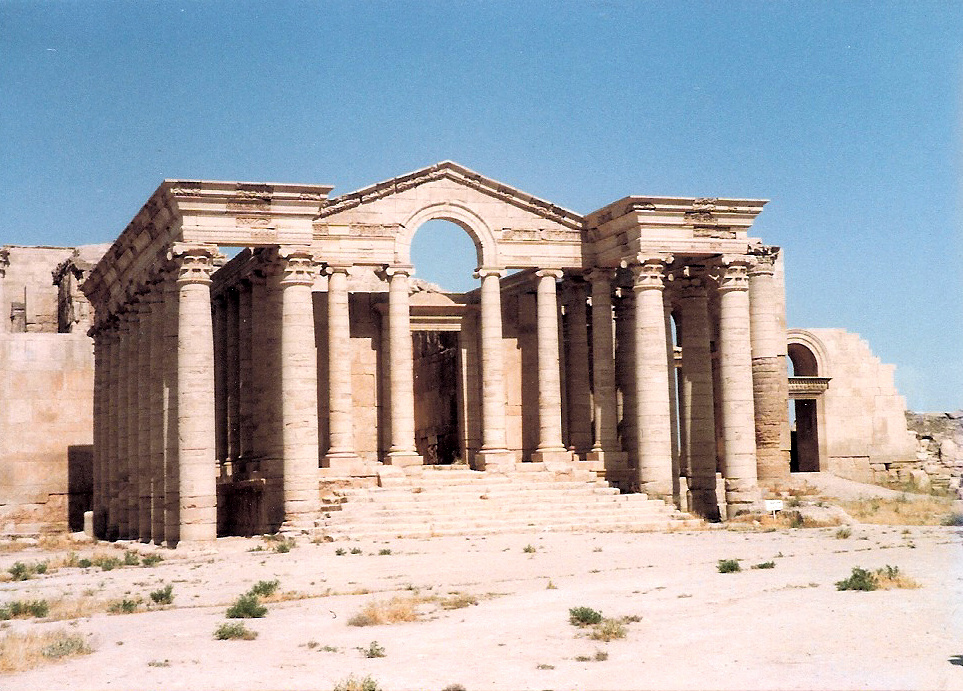 The exceptionally well-preserved ruins of Hatra offer invaluable information on the urban landscape of a Parthian fortified city. Although the site was known by travelers from the 19th century and some early investigations were carried out by a German team led by Walter Andrae between 1903 and 1911, the first sustained investigation of the site began in 1951 by the Directorate of Antiquities of Iraq. These excavations focused mostly on the religious buildings within the temenos wall inside the city. So far, fourteen temples have been excavated in the city, both within the temenos wall and embedded in domestic contexts. Since 1987, an Italian Archaeological Mission at the site has carried out extensive excavation of a domestic building as well as investigating the urban layout of the city.
The site has been listed on the World Heritage List since 1985, and it was subject to destruction and possibly looting under the Daesh occupation of the region. In April 2015, Daesh militants uploaded a video showing destruction carried out at the site, including some architectural decorations and preserved statues on the site. Despite international outrage, assessment of damage to the site remains largely unknown, although the Head of Antiquities in the Ninawa Governorate, Layla Salih, has suggested that the destruction at Hatra is less extensive compared with other archaeological sites.
As of 2019, Hatra remains on the List of World Heritage in Danger and UNESCO has requested Iraq to submit an updated report on the state of conservation of the property and the implementation of a comprehensive project for the conservation and restoration of the property. A current Iraqi Visiting Scholar with the Nahrein Network Project based at UCL, Dr Alaa Hamdon from Mosul University, is working on updating the information of Hatra and the valuable connection with local community through a partnership with the EAMENA project at Oxford University.
UNESCO webpage
https://whc.unesco.org/en/list/277
Hatra Site
https://hatrasite.com/
German Oriental Society webpage
http://www.orient-gesellschaft.de/forschungen/projekt.php?p=7
Hatra Damage Assessment
https://gatesofnineveh.wordpress.com/2015/04/07/assessing-the-damage-at-hatra/
Report from Dr Alaa Hamdon
http://eamena.arch.ox.ac.uk/hatra-iraq-and-eamena/