Bestansur Neolithic Settlement
Entered into the World Heritage Tentative List in 2017
By Dr Mónica Palmero Fernández
Located in the Zagros foothills on the edge of the Shahrizor Plain about 30 km southeast of Sulaimaniyah city in the Kurdistan Region of Iraq, the Neolithic site of Bestansur offers unparalleled archaeological evidence on the transition to sedentary life in a region of worldwide significance for understanding the development of agriculture and animal domestication.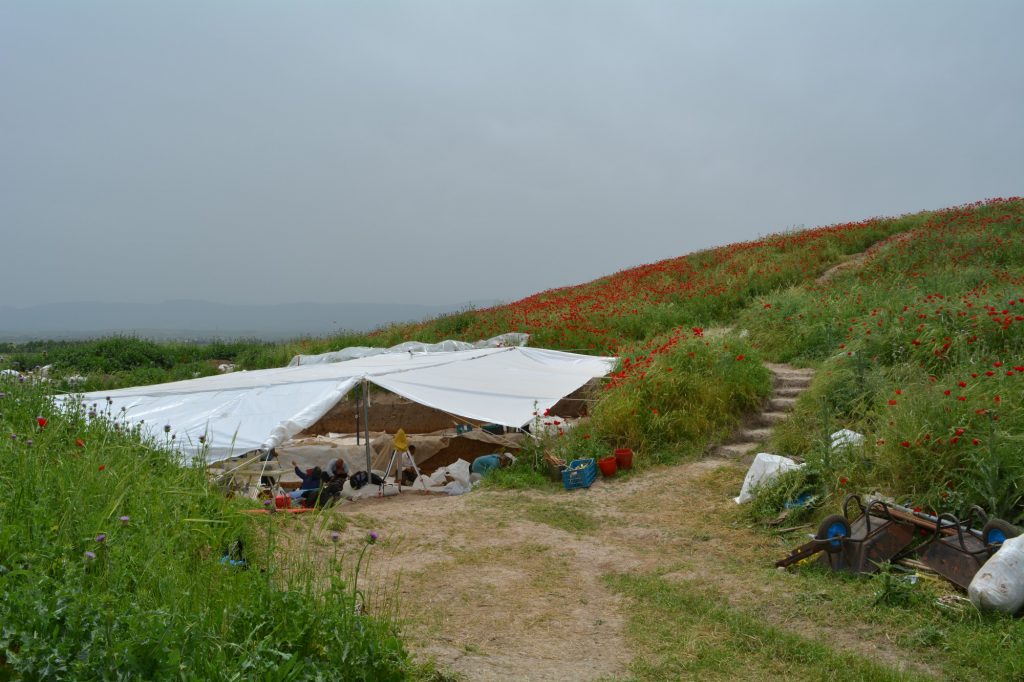 The site consists of an intact mound covering 2.5 ha close to a perennial spring. It comprises extensive Early Neolithic occupation and later Neo-Assyrian and Sasanian levels. The latter form much of the 7.5m high central mound. Since 2012, a team of Iraqi-UK archaeologists have explored the Neolithic settlement, discovering the earliest rectilinear structures (dated to 7700 to 7100 B.C.) ever found in the Kurdistan Region of Iraq. Thus, the site offers the earliest evidence of village life in the region. The many stone and shell beads found with intramural burials at the site also bear witness to the beginning of long-distance exchange networks possibly as far as the Persian Gulf.
The importance of the site stems from its unique position as one of the earliest Neolithic settlements in the region. It bears unique testimony to a cultural tradition and civilisation at the onset of sedentary life that ultimately enabled the development of towns, cities, empires and entire civilisations. The site of Bestansur sits at the heart of that long trajectory of world history and offers unique evidence for the some of the earliest built environment in the long tradition of mudbrick and pisé architecture which survives in the region until today.
As of 2019, the site of Bestansur is protected by the Iraqi Antiquities and Heritage Law No 55 of 2002 and a full-time site guard is employed in the nearby modern village of Bestansur to look after the site year-round. The newly-funded MENTICA project based at the University of Reading will continue to fund excavations at the site, enhance site conservation and interpretation, as well as develop ties with local communities and heritage organisations.
UNESCO webpage
https://whc.unesco.org/en/tentativelists/6172/
Project website
https://research.reading.ac.uk/mentica/